General practitioner
with an exercise oriented towards endodontics
"The dentist is treating pains, abscesses, sinusitis, and many other illnesses, but it is essential to take advantage of all the technologies at our disposal to preserve the dental capital of the patient, which is essentially our mission."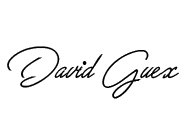 University degree in anatomy and cranio-cervico-facial dissection of the Faculty of Medicine of Paris (2005)
Graduate of the Faculty of Dentistry of Lyon (1995)
The microscope and laser combination
The Erbium: YAG laser is the technology used to transport irrigants throughout the endodon and allows an astronomical amount of debris to be traced back.with a microscope appear details that the human eye is not able to perceive inside a tooth (thanks to the magnifying lenses and the light illuminating the dark interior of the canals). A microscope favors the visual inspection of the canal cleaning carried out by the Erbium: YAG laser.